LALANDUSSE is a hilltop village with beautiful views over the Dropt valley. If you enjoy walking / cycling you will be spoilt for stunning scenery.
The bar/pizzeria in the centre of the village is open five evenings a week including Saturday and Sunday. It is also open for midday meals 12.00 – 2.00pm.
Just five kilometres away is CASTILLONNES a medieval 'bastide' town with shops, banks, restaurants and bars located in the main street and under the arcaded square where a market is held every Tuesday. Rarely for a small town it has a recently refurbished cinema which shows films in English two days a week. (See http://cine4castillonnes.free.fr for what's on).
Castillonnès has a large open air swimming pool and tennis courts. The tourist information office located in the main street has staff who speak English.
Castillonnès is surrounded by five other bastide towns, Monpazier, Beaumont du Perigord, Monflanquin, Eymet and Villereal and is close to the local chateaux of Biron, Bridoire (especially good for children), Monbazillac and Bonaguil all within a short drive of Les Mûriers.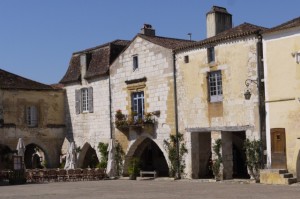 Monpazier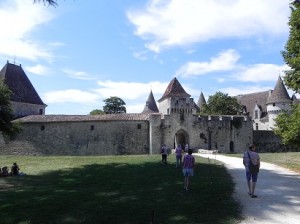 Chateau Bridoire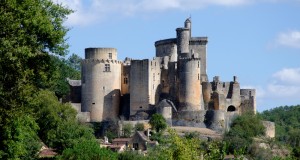 Chateau Bonaguil
 SIRET No. 80844031700010